A selection of five idiosyncratic, visionary, and inventive features including SXSW sci-fi hit THE ORDINARIES, and legendary actor Udo Kier in A E I O U. Five features and five accompanying shorts: unique in their genre and style, these bold new films show the range of young talent in contemporary Germany.
These award-winning films have been featured in major film festivals around the world, including Berlin, Edinburgh, Talinn, Munich, Jerusalem, Hong Kong and Karlovy Vary.
These films screen at Cinema Paradiso September 29th through October 12th
AEIOU : A QUICK ALPHABET OF LOVE
With short STAGING DEATH
Nicolette Krebitz's latest film tells the story of Anna, an aging actress and voice teacher who develops a curious bond with Adrian, one of her students. The film deftly navigates some tricky terrain with a lightness of touch that makes the film a thrillingly open experience.
A E I O U: presents us with an opportunity to reflect on the nature of our own connections, how we might nurture them and perhaps even find love and meaning in the process.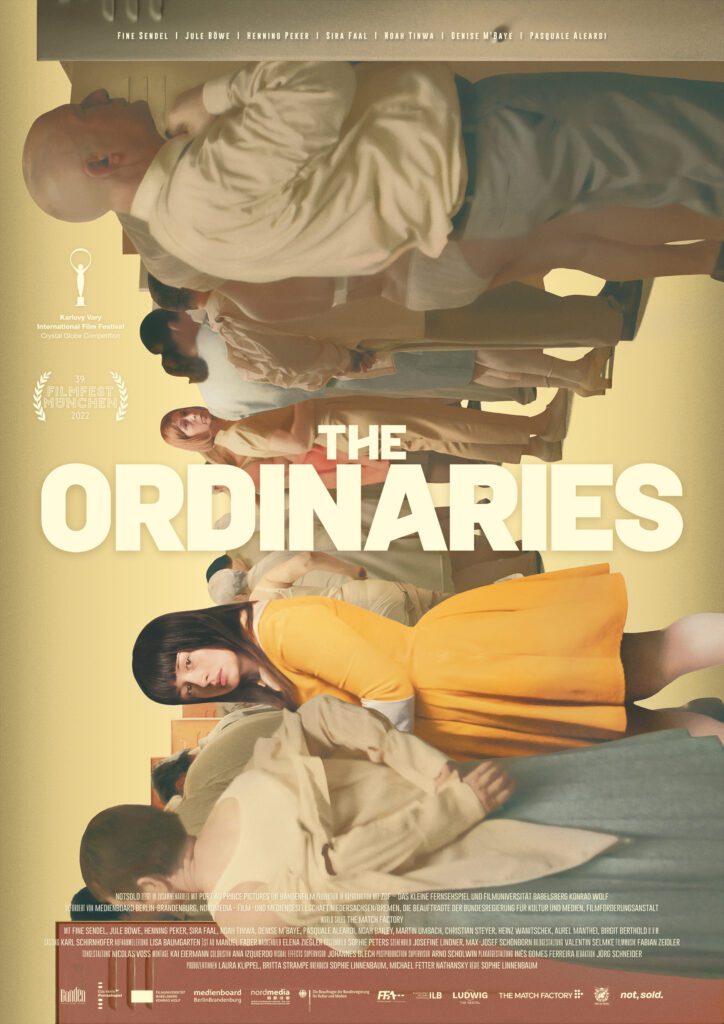 With short ZOON
Sophie Linnenbaum's playful film, her fiction feature debut, is an extraordinary exercise in meta-narrative and metaphor. It imagines a future cast(e) system that divides humans into different levels of characters, from background performer to leading role, and the slippery spectrum that connects them. 
Essentially a work of sci-fi, THE ORDINARIES is primarily a work of allegorical magic realism, filtered through an unencumbered love for cinema – this is a film for people with celluloid in their blood.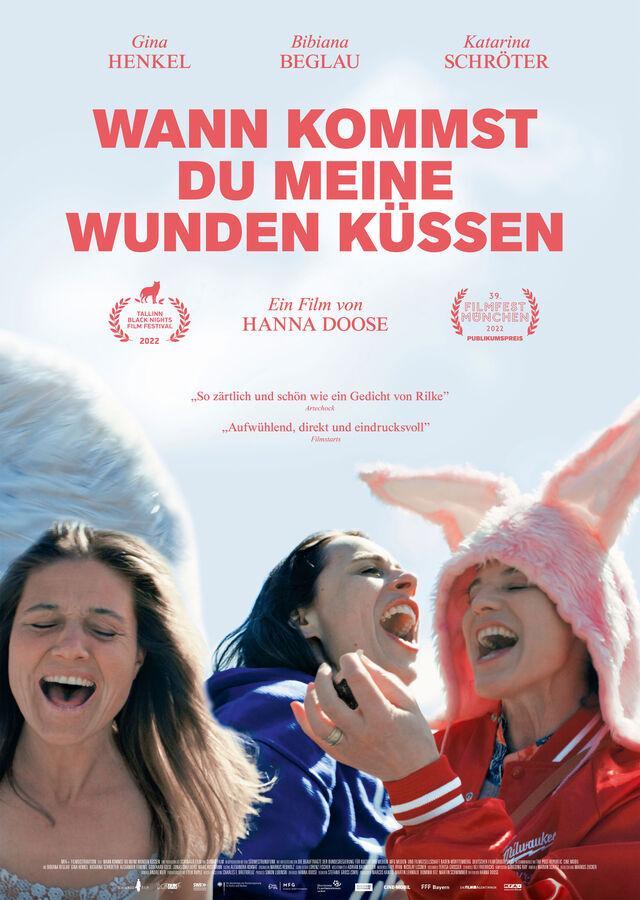 With short THE DELUGE
KISS MY WOUNDS centers around an extended family unit that includes friends and former lovers as they convene in the Black Forest under tragic circumstances. Fissures are soon exposed within that unit, many of which are torn open to reveal the raw neuroses within. This second feature by Hanna Doose is a near symphony of emotional repression, nested in an intricate work of great confidence and cinematic agility. We see this in the extraordinary, expansive images that open the film, leading the way to a more intimate chamber drama that would make Chekhov proud. 
With short THE ONE WHO CROSSED THE SEA
The irreverent documentary SORRY COMRADE is a delightful, complex feature debut from Vera Brückner. The film is a documentary portrait of Karl-Heinz and Hedi, two lovers in the divided Germany of the 1970s, kept apart by the Iron Curtain. A plan for Hedi's escape from East Germany is hatched, and we soon find ourselves in thriller territory as their plan begins to unfold.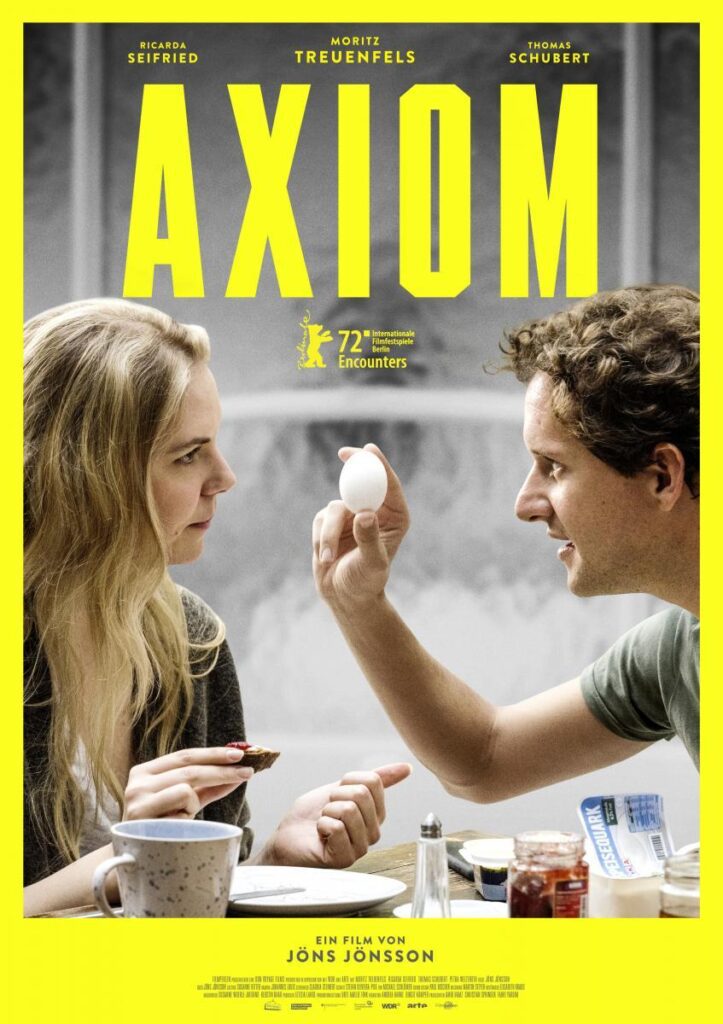 With short FLUFFY TALES
On the surface, Jöns Jönsson's AXIOM seems straightforward enough—a portrait of Julius, a charismatic young museum attendant; he is self-assured, assertive, moving through his life relatively unchallenged and with no small amount of charm. But it soon becomes clear that Julius is rather more vulnerable than we first realized, and this plays out with something approaching amorality. Perhaps more accurately, it becomes increasingly difficult to locate his position on the moral spectrum.