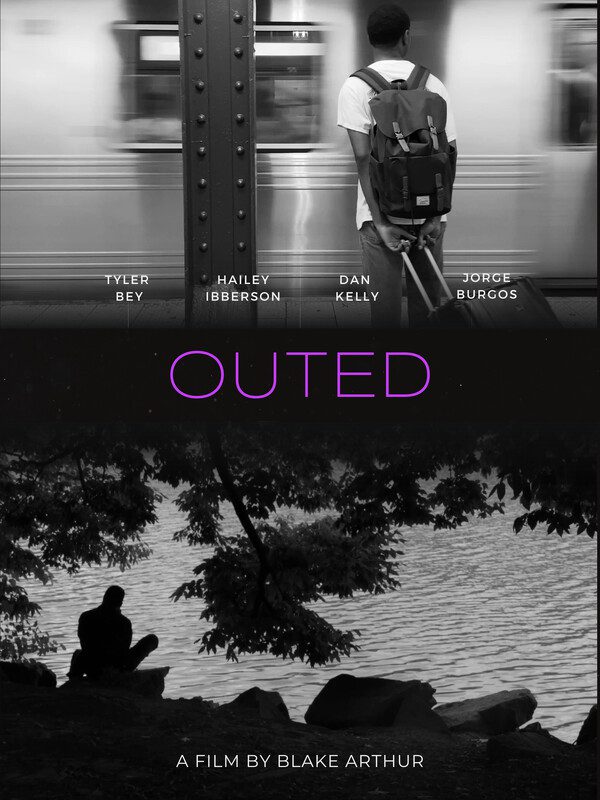 Oliver, a recent high school graduate, is kicked out of his house after his parents find out he is gay. He struggles to make it on his own as he tries to find a way to pay for college.  Oliver embarks on a local journey to a) find money for college; and b) find himself.
Director: Blake Athur (J. Senft) has long had a passion for filmmaking. After attending the United States Military Academy at West Point for one and a half years, Blake decided to finally pursue filmmaking as a career. He then transferred and graduated from New York University, where he majored in Cinema Studies.
Since graduation, they have worked on several projects including "The Jim Gaffigan Show" and the Netflix documentary "Saving Capitalism." They have also been making short films on their own. Jamie decided to make a feature film, "Outed," loosely based on his own life, which is currently in post-production.
Special Guest: Blake Arthur
The following short film will precede the feature:
THE ART OF MAKING THE SIMPLE COMPLICATED
Directed by Lucky Twins / U.S. Premiere
Mexico / 2022 / 15 min / Spanish with English subtitles / Dramedy
Makos, a full-grown adult, is visited by her mother from Mexico. She has to decide if it is time to come out of the closet, after almost 30 years in secrecy.
Writer: Karla Noriega & Maria Jose Noriega / Producers: Lucky Twins / Cinematographer: Kevin Moreno / Editor: Lucky Twins / Production Designer: Daniela Gonzalez / Cast: Maria Jose Noriega, Blanca Navarro, Alejandra Hernadez-Yeo, Michael Olivera, Camila Rodriguez, 
DIRECTOR(S):
Blake Arthur
SCREENWRITER(S):
Blake Arthur
PRODUCER(S):
Blake Arthur & Jackie Mikhaylov
CAST:
Tyler Bey, Hailey Ibberson, Dan Kelly, Jorge Burgos, and Bito Boucher