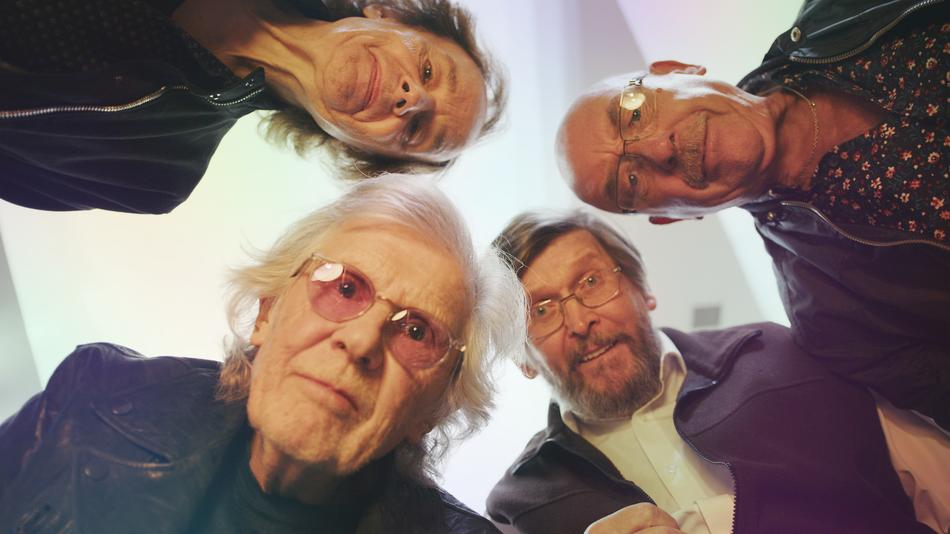 HUNG UP ON A DREAM: The Zombies Documentary
British Invasion icons The Zombies reflect on paving 60 years and counting of their musical path from teenage friends to legends in the Rock and Roll Hall of Fame.
Oh, the mid to late 60s was so special in regard to many milestones, politics, fashion, civil rights, art and perhaps at the top of the heap, music.  I loved it all, folk, pop, psychedelic, soul, MoTown, even bubblegum.  But most of all, the British Invasion.  Next to The Beatles, my favorite group was The Zombies.  
Leaves viewers with a newfound admiration for The Zombies' legacy and tenacity and a hunger to seek out still more of their songs. — The Spool
Director: Robert started his career appearing in THE VIRGIN SUICIDES, THE PRINCESS DIARIES, and went on to form the platinum selling rock band Rooney. Robert directed and produced THE UNICORN, DREAMLAND, and THE ARGUMENT. He also co-founded the film/TV production and distribution company Utopia. HUNG UP ON A DREAM is Robert's documentary directorial debut.
Special Guest: Robert Schwartzman
DIRECTOR(S):
Robert Schwartzman
PRODUCER(S):
Russell Wayne Groves, Robert Schwartzman
CAST:
Rod Argent, Paul Atkinson, Colin Blunstone, Hugh Grundy, Soren Koch, Steve Rodford, Tom Toomey, Chris White