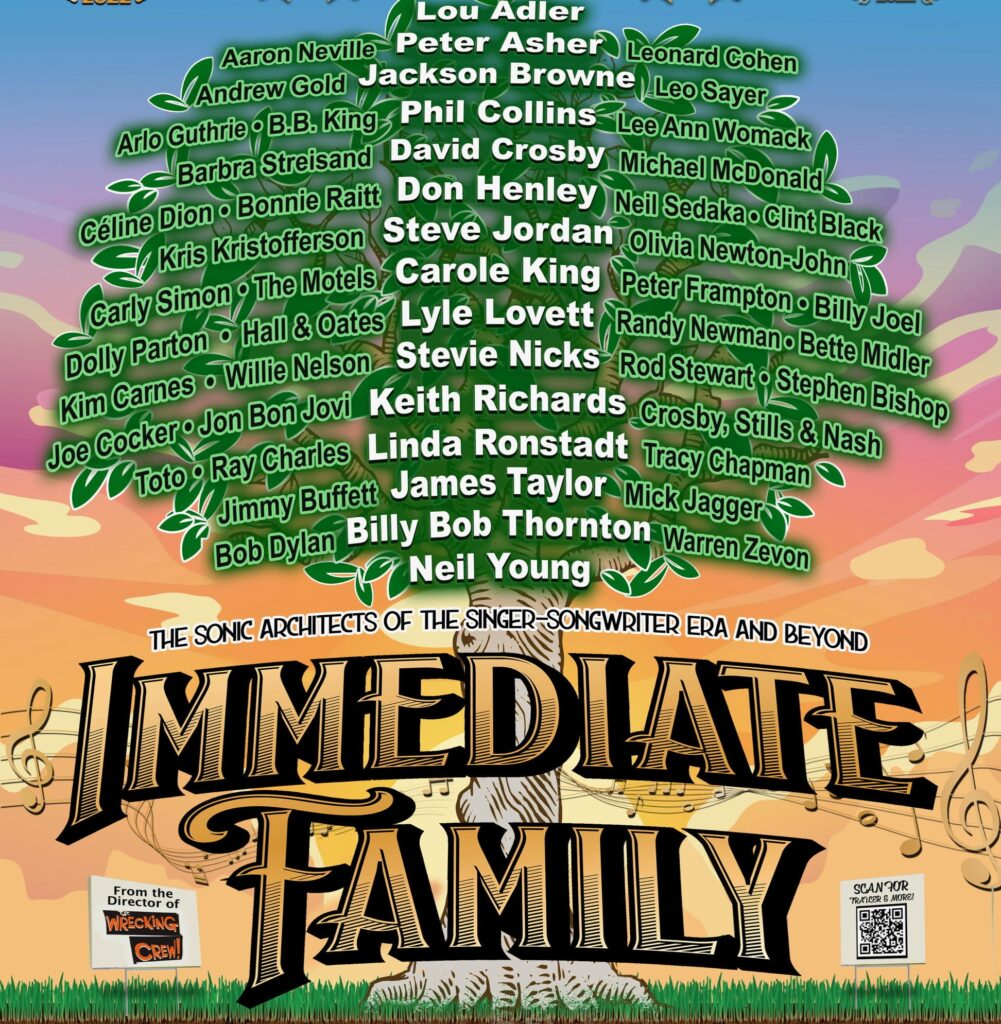 A reception follows the screening on Wednesday, November 8th at Savor Cinema. FREE with ticket.
Documentary follows the work and lives of legendary 1970s session musicians who were featured on some of the most iconic recordings of the era.
"This film is a window into the lives of my musical brothers, whose gold standard is to make sure that every song they play on comes out even better than the songwriter imagined. Now they're doing that for their own songs, and this film tells their story beautifully." – Carole King
"Waddy and I sometimes, I think we're the same person, except from California and New York, because we are like two sides of a coin and that's why we have been working together for so long I think. Because I would never want anybody else to be my musical director, or my lead guitarist, because Waddy makes me feel safe and always has in any situation, no matter how frightening the situation, as long as he's standing next to me, I know I'm safe." – Stevie Nicks
"One of the things about the comradery was the knowledge of what it's like to make music together and to collaborate. on something like that. Like put down a tune and everybody work together as a sort of team or a community on this tune. It's a bond, it's such a special thing to be able to do. "The creative input of these session guys cannot be overstated. It can't be overstated. I mean it just can't be overstated." — James Taylor
Director: In 1996 I started my first documentary, "The Wrecking Crew". It was the story of the Session players of the 1960s in Los Angeles. It was a personal journey for me because one of those musicians, Tommy Tedesco, the guitarist, was my father who was passing away at the time when we started filming. I had been hesitant to make a follow up to "The Wrecking Crew". But when I was approached with the idea of "The Immediate Family", I didn't think twice. "The Immediate Family consists of; Danny 'Kootch' Kortchmar on Guitar, Leland Sklar on Bass, Russ Kunkel on Drums, Waddy Wachtel on Guitar and Steve Postel on Guitar. They were at the genesis of the 'Singer Songwriter Era' in the 1970s. The opening line in the Wrecking Crew states, "This is the story of my father and his extended family, The Wrecking Crew".
Special Guests: Denny Tedesco & Leland Sklar
Sponsored by: Teri Pattullo
DIRECTOR(S):
Denny Tedesco
PRODUCER(S):
Jack Platt, Greg Richling, Jonathan Sheldon