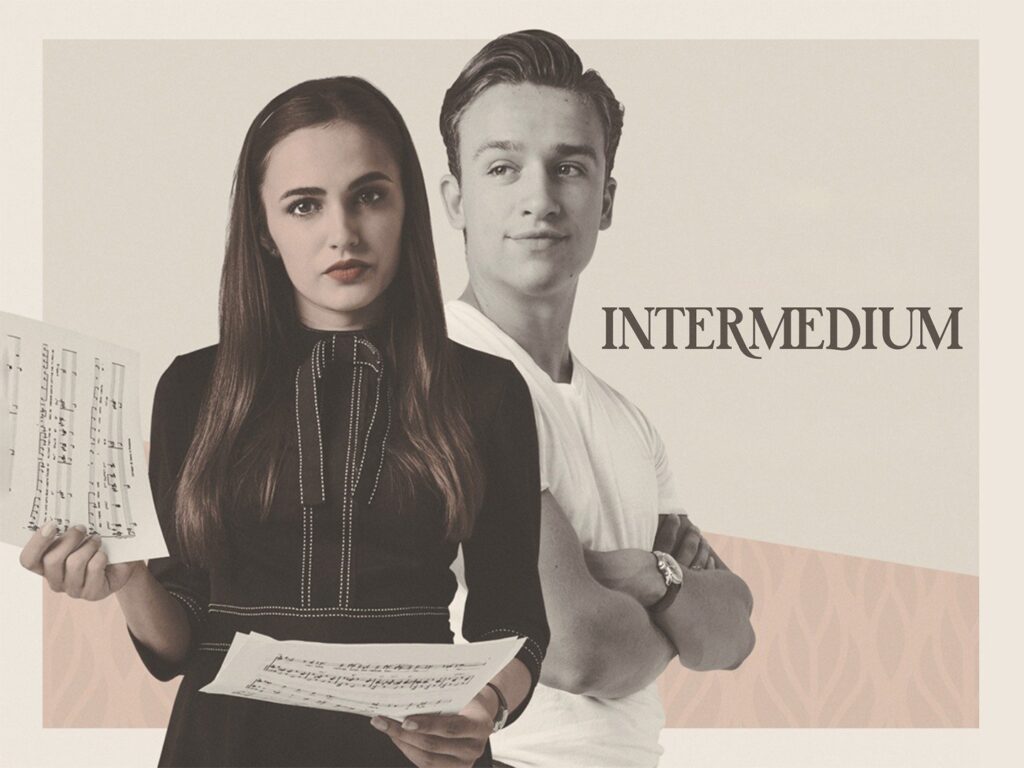 Bridget Daugherty, an aspiring actress with OCD, is shipped off to live with her father in a sleepy New England hamlet, only to discover her new room already has an occupant: the ghost of a boy named Kyle Donovan. Bridget's high-strung nature immediately clashes with Kyle's swaggering machismo, and she decides to help him pass on so she can be rid of him for good. But as she sifts through the chaos surrounding the night of Kyle's death—and grows increasingly entangled with the people who knew him in life—the two forge an unexpected connection that makes it hard for either of them to let go. With heart, wit, and a few jazzy musical numbers, INTERMEDIUM ushers vintage romance into the modern day and explores how it truly feels to see one another.
Director: Erik is a two-time New England Emmy® Award winner (Outstanding Director & Writer), eight-time nominee, and Top 200 Director on HBO's Project Greenlight. His nationally syndicated series The Cobblestone Corridor (for which Erik served as writer, director, showrunner and lead actor) is the winner of three New England Emmy® Awards and recipient of nine nominations.
Erik has directed seven feature films.  Erik's theatre acting work includes the U.S. premiere of Calendar Girls and the world premiere of Rear Window (starring Kevin Bacon). He has also directed at regional theaters and colleges throughout the country.
Erik has served as adjunct faculty, Artist-in-Residence, and Visiting Artist at Trinity College, Clark University, Avon Old Farms, Miss Porter's School and Saint Andrews School. He graduated cum laude from Trinity (where he was the youngest ever recipient of the Paul E. Raether '68 Alumni Achievement Award), and is an alumnus of the London Dramatic Academy, member of Connecticut Magazine's "40 Under 40: Class of 2019", and winner of Dancing With the Stars: Connecticut.
Special Guest: Erik Bloomquist
DIRECTOR(S):
Erik Bloomquist
SCREENWRITER(S):
Taylor Turner
PRODUCER(S):
Erik Bloomquist, Carson Bloomquist, Taylor Turner
CAST:
Emily Keefe, Beau Minniear, Haskiri Velazquez, Amy Hargreaves, Michael Rady, Sean Allan Krill, Sadie Scott, Jesse Posey, Julie Halston