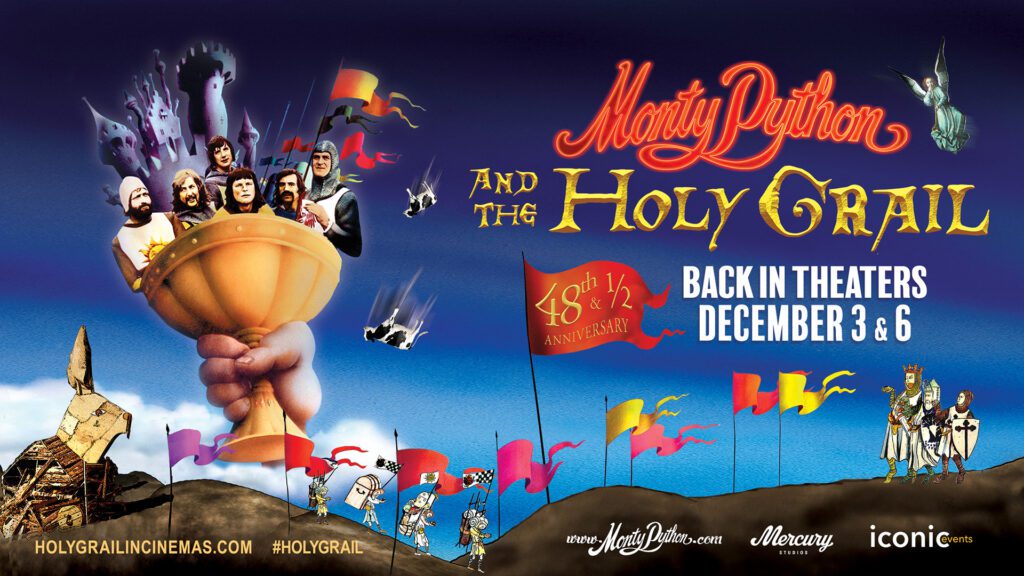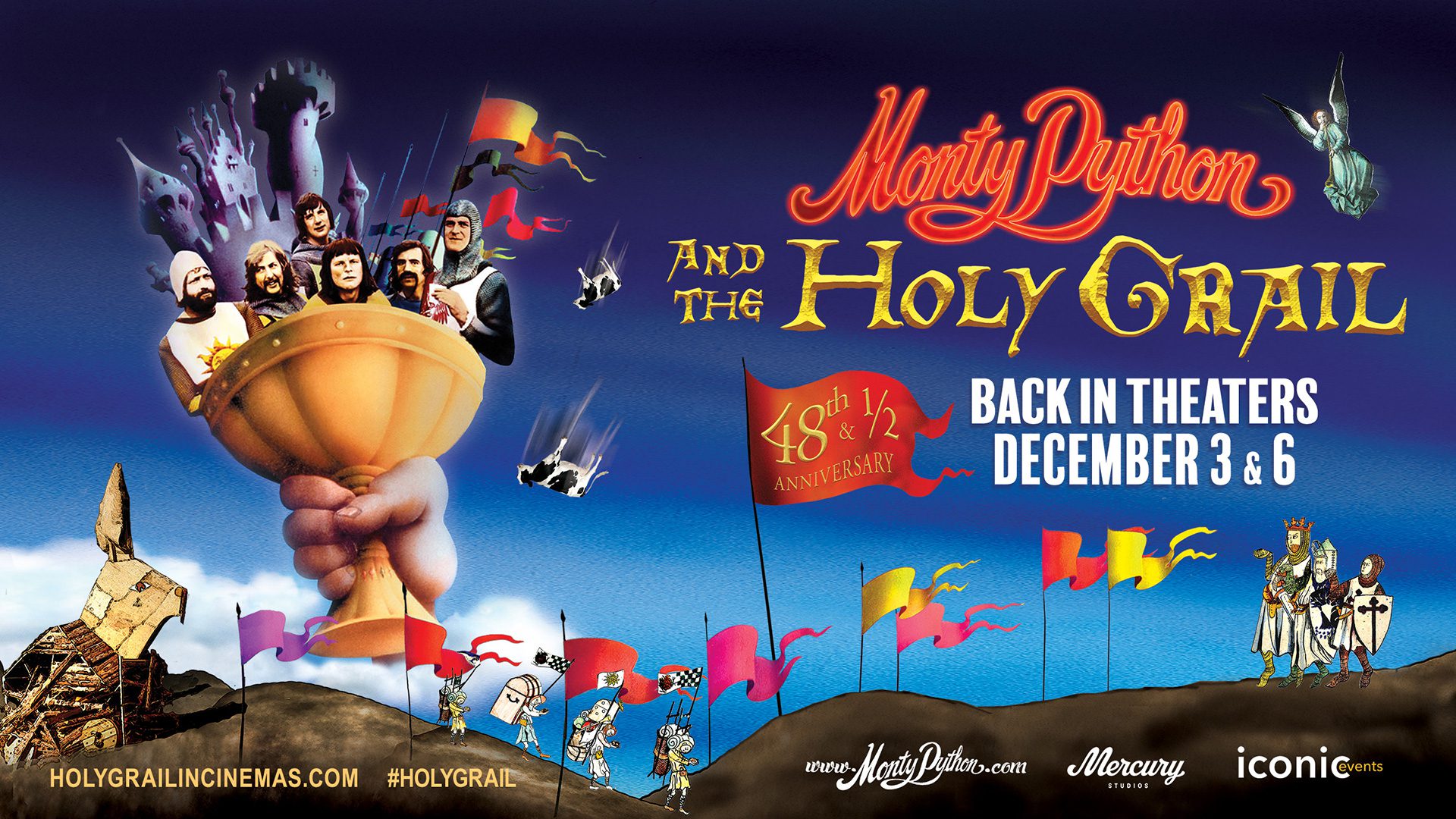 Monty Python and the Holy Grail
And now! At Last! Another film completely different from some of the other films which aren't quite the same as this one is.
Iconic Events and Mercury Studios invite you to revisit the satirical Medieval tale of King Arthur and his band of misfit knights as they search for the legendary Holy Grail in MONTY PYTHON AND THE HOLY GRAIL 48 ½ ANNIVERSARY as you've never seen it before – with a brand-new Quote-a-long track created just for this special half-versary. As the knights embark on their ridiculous quest, the Quote-a-long version will encourage viewers to join in with their favorite lines and memorable moments.
In this new rendition, MONTY PYTHON AND THE HOLY GRAIL 48 ½ ANNIVERSARY QUOTE-A-LONG, viewers not only witness the absurdity of Arthurian legend but also actively participate in the laughter. It's a sidesplitting cinematic event that honors the timeless humor of Monty Python while inviting fans to quote, laugh, and sing along like never before. Get ready to journey into a world of Medieval madness, coconut-clacking horses, and unforgettable one-liners in this uproarious Quote-a-long version of a comedy classic.
DIRECTOR(S):
Terry Gilliam, Terry Jones
SCREENWRITER(S):
Terry Gilliam, Michael Palin, Terry Jones, Graham Chapman, John Cleese, Eric Idle, Thomas Malory
PRODUCER(S):
Michael White
CAST:
Graham Chapman, John Cleese, Eric Idle, Terry Gilliam, Terry Jones, Michael Palin