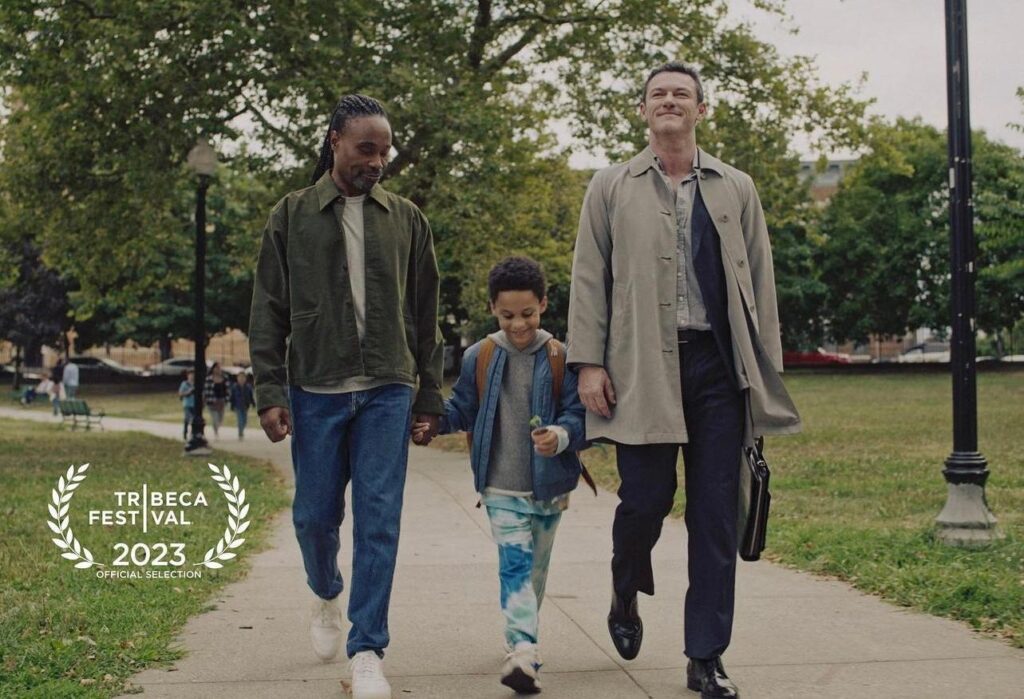 Gabriel (Billy Porter) is a stay-at-home artist who assumes the lion's share of duties taking care of his and partner Nicky's (Luke Evans) son.  Nicky is the dapper breadwinner of the family.  The two seem as different as night and day but they share passion for each other and a love for their child.  However, little things begin to sprout between them and grow.
This film is one of the best dramas of FLIFF2023.  Porter and Evans are terrific, as are their supporting cast.  No matter your sexual preference, you will see this story of two very good people on different trajectories sailing by each other without the benefit of gravity.  And, in case you were wondering, there are some very steamy scenes as well.
Director: Bill Oliver grew up in Birmingham, Alabama, graduated from Princeton and earned M.F.A. in Directing from the American Film Institute. His short films have played in festivals worldwide, including the Rotterdam International Film Festival, and won several awards. He has also directed plays in Los Angeles and New York, including The Alice Complex and A History of Cobbling, for which he received the award for Best Direction at the 2008 and 2009 New York International Fringe Festival. Jonathan, starring Ansel Elgort, Patricia Clarkson and Suki Waterhouse, is his first feature.
Sponsored by: Scott Bennett
SCREENWRITER(S):
Peter Nickowitz, Bill Oliver
PRODUCER(S):
Fernando Loureiro, Eric Binns, Guilherme Coelho, Jennifer 8. Lee, Christopher Lin
CAST:
Billy Porter, Luke Evans, Robin Weigert, Andrew Rannells, Isaac Powell, Phylicia Rashad