A reception precedes the screening on Saturday, November 4 at Savor Cinema FREE with ticket
Riley has recently been released from rehab after struggling with her addictions to food and body image. She will meet Ethan and finds herself navigating the line between love and a new addiction.
Brittany Snow and Becca Gleason teamed to write a beautiful poetic piece detailing the meeting and melding of star-crossed lovers Riley and Ethan.  Courtney Eaton plays Riley as strong and independent yet frail and crying out for love.  Thomas Mann's Ethan is the kind of guy anyone would want to spend time with, sensitive, caring and sincere.  Together they pull you into their story.  Films don't work well without a sympathetic character in the key role, and Snow has two of them.
Director: Prior to directing Parachute, Brittany wrote, directed and produced the short film Milkshake which premiered at the Palm Springs Short Film Festival. Brittany starred in A24's X from director Ti West, opposite Mia Goth, Kid Cudi and Jenna Ortega.  She stars in the Utopia original, The Good Half opposite Nick Jonas from director Robert Schwartzman. She will also be seen in the upcoming romantic comedy It's Christmas with Lucas Bravo and the drama/ thriller Barron's Cove opposite Garrett Hedlund and Hamish Linklater. 
Other recent credits include the Fox series Almost Family from Jason Katims; the indie feature Hooking Up, opposite Sam Richardson, which she also produced; and the Paul Feig-produced Someone Great opposite Gina Rodriguez for Netflix.
She is known internationally for starring in Universal's smash hit franchise, Pitch Perfect, and the two sequels; and has appeared in such films as New Line's Hairspray, Sundance's The Vicious Kind, 20th Century Fox's John Tucker Must Die; Bushwick opposite Dave Bautista and in Hangman opposite Al Pacino. Other credits include FX's Nip/Tuck created by Ryan Murphy, NBC's American Dreams, Harry's Law with Kathy Bates, Call Me Crazy alongside Octavia Spencer, as well as Dial A Prayer opposite William H. Macy. 
In 2010 she co founded the charity Love is Louder with MTV and The Jed Foundation. In 2020, Brittany founded September Letters, a mental health awareness and therapeutic writing experience, with the Mental Health coalition. The September Letters book she wrote alongside her charity partner Jaspre Guest, was published by HarperCollins in May 2023 to rave reviews. 
Brittany Snow will attend the Opening Night Film, THE GOOD HALF, Friday, November 3rd at Hard Rock, and the screenings of PARACHUTE on November 4th at Savor Cinema.
Special Guest: Brittany Snow – She will also attend the Opening Night Film, THE GOOD HALF, Friday, November 3rd at Hard Rock
Sponsored by: Beauty by Eda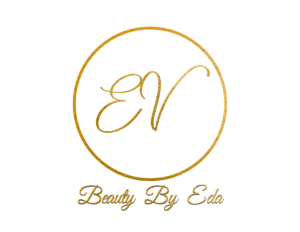 DIRECTOR(S):
Brittany Snow
SCREENWRITER(S):
Becca Gleason, Brittany Snow
PRODUCER(S):
Jordan Beckerman, Jordan Yale Levine, Lizzie Shapiro
CAST:
Courtney Eaton, Thomas Mann, Dave Bautista, Kid Cudi, Francesca Reale, Gina Rodriguez, Joel McHale, Kathryn Gallagher, Jennifer Westfeldt