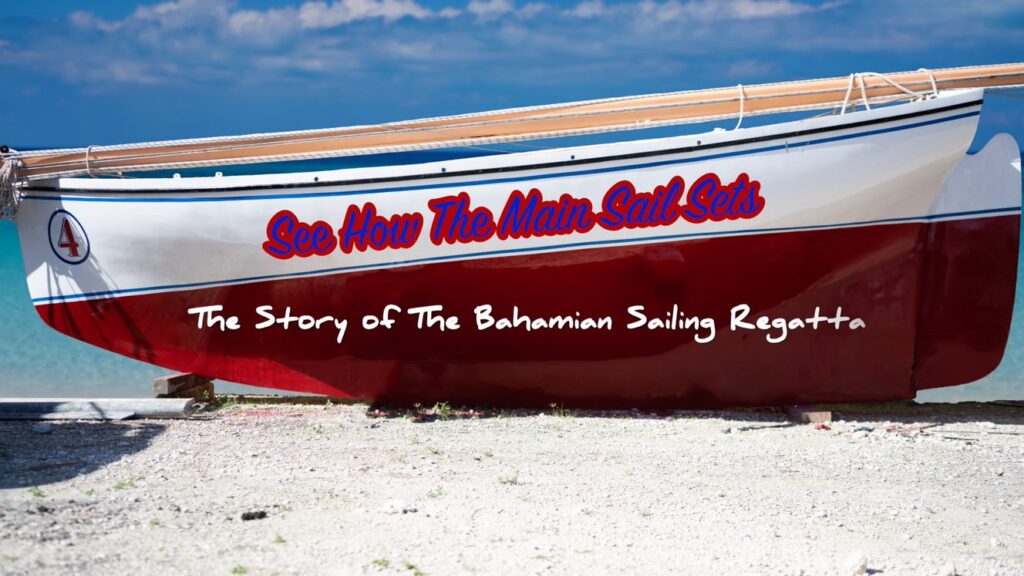 SEE HOW THE MAIN SAIL SETS
SOLD OUT!
The Story of The Bahamian Sailing Regatta is a full-length documentary feature, brought to you by The National Family Island Regatta Committee, and The Bahamas Ministry of Agriculture, Marine Resources and Family Island Affairs. Shot across many Family Islands, SEE HOW THE MAIN SAIL SETS is a revealing and timely documentary exploring the global uniqueness of Bahamian Sloop Sailing, during The Bahamas' 50th Independence Anniversary celebrations. The film highlights the Iconic Sailors and legendary Boat builders that helped galvanize Sloop sailing into fabric of Bahamian life. With appearances from The Prime Minister of The Bahamas and many other officials, the film also sparks the debate that sailing should be the Official Sport of The Bahamas.
Director: Charlie Smith or Charlie Bahama as he is known as, is a multi-award-winning Filmmaker and Photographer with more than 25 years of experience as a producer, director, creative director and on-air talent. Charlie has created, written, produced, directed, hosted and acted in many television shows, films, music videos, commercials and award-winning docs in the U.S. and internationally, including as a daily Host/VJ on the Caribbean Satellite Network (CSN) that aired in over 30 million homes throughout The World, and Host/Creator of his long running, groundbreaking TV show, 'Electric Air', in The Bahamas from 1989 through 2001. 'The Charlie Bahama Show' airs weekly on Cable Bahamas and streams on their online services after. His docs have won awards including a PBS, 'Southern Lens Broadcast' award for 'Seeking'; FLIFF's 'Best of Florida' for 'Jonathan Green At Work'; a Bahamas Film Fest Best Doc Award for 'Road To Stardom, and a Bahamas Int'l Film Festival 'Haven Oscar' award for 'When Pigs Swim' (featured on the NBC Today Show). His last film, 'Pigs Of Paradise' garnered critical fame.
Charlie has worked on productions for noted artists like Sidney Poitier, Puff Daddy, Ricky Martin, Lenny Kravitz, Quest Love & the Roots, Joss Stone, Betty Wright, Johnny Rotten, the Sugar Hill Gang, Malik Yoba, the Baha Men, Rita Marley, Philip Michael Thomas, Arrested Development and Gloria Estefan. 
Presented By: The National Family Island Regatta Committee, The Bahamas Ministry of Agriculture and Marine Resources, Bahamas Events International, earthbeat films
Sponsored by: Eileen Schneider, Edmund Kielty and Alexander Schneider
DIRECTOR(S):
Charlie Bahama
SCREENWRITER(S):
Dr. Christopher Curry / Additional Writers: Charlie Bahama, Philip P. Smith
CAST:
Narration by Philip P. Smith – Interviews: Basil Minns, Danny Strachan, Hon. George Smith, Chris Kettel, Carey Donovan, Art Paine, Hillard Albury, Kendall Butler, Jan Pehrson, Rolly Gray, Craig Symonette, Warren Rolle, Howland Bottomley, Lloyd Sands, Fredrick Gray, Clyde Rolle, Hughrie Lloyd, Minister Clay Sweeting, John Lawrence, Prime Minister Philip Davis