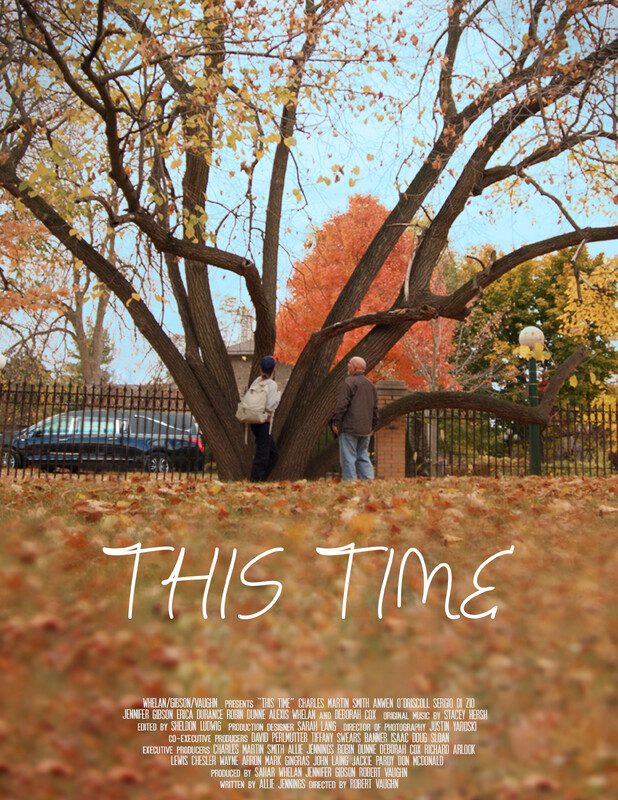 When a closeted teen inherits her estranged father's journal she discovers cryptic clues uncovering his secret life. Now to fulfill her father's dying wish she must blackmail an alcoholic hearse driver to race her cross-country to attempt a long shot rendezvous with her father's longtime friend Liza Minnelli.
Director: Robert Vaughn started his professional career working for Roger Corman's studio as a production assistant before landing a Production Executive job at Chesler/Perlmutter Productions in 2000. Over the next 10 years, Vaughn shepherded more than 30 television and feature films including Kari Skogland's 2001 thriller "Zebra Lounge" and the stylish thriller "Tempo" starring Hugh Dancy, Melanie Griffith, and Rachael Leigh Cook. It was at Chesler/Perlmutter where Vaughn worked closely developing projects with directors Jean-Marc Vallee and Luis Mandoki.
After establishing himself as a creative producer, Vaughn turned his sights to writing. His credits include "Wild Horses" for HBO Pictures, "Twins" for Showtime and director Renny Harlin, and "Firegirl" for Cinemax.
In 2011, Vaughn directed the highly rated telefilm "The Santa Suit" which later went on to earn him a Directors Guild of Canada Nomination. He next expanded his repertoire by helming the critically acclaimed Canadian stage premiere of Neil LaBute's "In a Forest, Dark and Deep". Vaughn's 2021 telefilm "Christmas Movie Magic" was well reviewed in The Wall Street Journal, The Globe and Mail, and Entertainment Weekly and has garnered one Canadian Screen Award nomination and three Directors Guild of Canada Award nominations.
Special Guests: Charles Martin Smith, Robert George Vaughn
Charles Martin Smith will receive the Lifetime Achievement Award before the screening.
Sponsored by: Candy & Jim Norton at Douglas Elliman Real Estate
DIRECTOR(S):
Robert George Vaughn
SCREENWRITER(S):
Allie Jennings
PRODUCER(S):
Jennifer Louise Gibson, Robert George Vaughn, Sahar Whelan
CAST:
Anwen O'Driscoll, Charles Martin Smith, Sergio Di Zio, Deborah Cox, Sugith Varughese, Jennifer Gibson, Steffi DiDomenicantonio, Valentina Capetola, Alexis Whelan