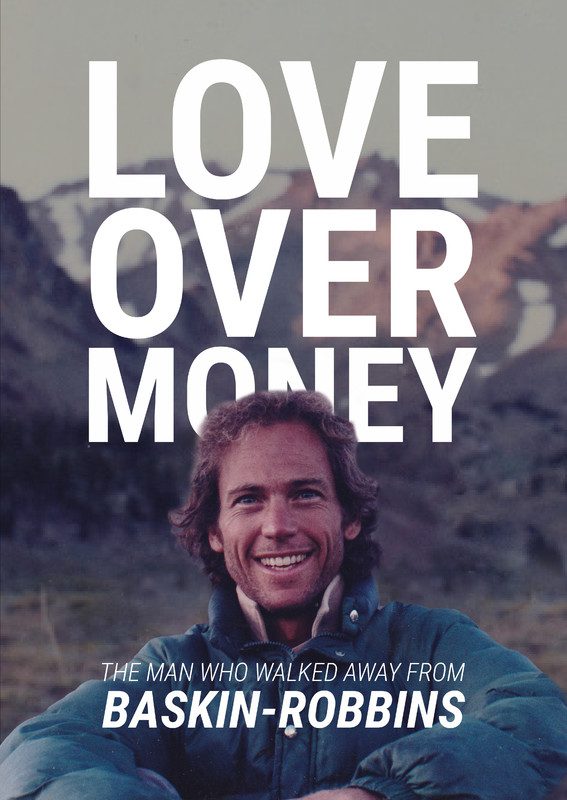 A reception precedes the screening on Sunday, November 12 at Savor Cinema. FREE with ticket.
From an early age, John Robbins was groomed as heir to the Baskin-Robbins ice-cream empire, which was founded by his father Irv Robbins in 1945. Growing up John had it all; money, prestige, and unlimited ice cream along with an ice cream-shaped swimming pool.
By the time John was in his early 20s, Baskin-Robbins had grown to become the largest ice-cream company in the world, and John, as his father's only son, was the heir apparent. But John was growing apart from the company and from his father. He was abhorred by the mistreatment of the dairy cows producing the milk and cream used in the company's ice cream, the health effects of over-consuming sugar and dairy, and by the environmental damage caused by industrial meat and dairy production. Plus there was a growing political divide emerging between the two over the Vietnam war, and over his father's opposition to the work of Dr. Martin Luther King.
John decided to walk away from the company, and from any money or trust funds connected to his father. Along with his wife, Deo, he then moved to a tiny one-room log cabin they built in the woods on a small island in British Columbia, where they lived for the next 15 years.
What happened next took him, his father, and the world completely by surprise.
Directors: The duo James Colquhoun & Laurentine ten Bosch previous projects include FOOD MATTERS, HUNGRY FOR CHANGE, TRANSCENDENCE I and TRANSCENDENCE II. Their films have been featured on Netflix, Gaia, iTunes, various airlines and broadcast channels and translated in over 7 languages.  They are also pioneers of the world's largest dedicated health & wellness SVOD channel Food Matters TV (FMTV) which grew to over 1,600 titles and 800 hours of programming before merging with Gaia (GAIA: NASDAQ) in 2020 creating the largest conscious media network in the world.
The following short will precede the feature:
BLACKFISK
Directed & Starring Sarah Hanner / Florida Premiere
Sweden / 2023 / 16 min / Swedish & English / Mystery Thriller
A story about love and relationship told through the shadow. Exploring themes of making the unconscious conscious. Winner of Best Short Thriller and Best Director by the Independent Shorts Awards as well as winning  Indie Shorts Fest's Outstanding Achievement for Best Thriller Short, Indie Short, Short Script, Female Director, and Cinematography. 
Sponsored by:

DIRECTOR(S):
James Colquhoun, Laurentine ten Bosch, Enzo Tedeschi
PRODUCER(S):
James Colquhoun, Laurentine ten Bosch, Enzo Tedeschi, Grace Mora