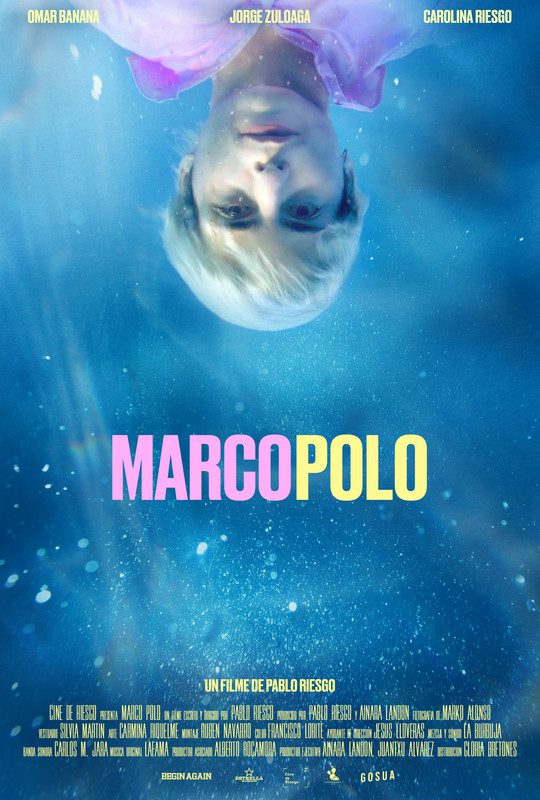 Marco is struggling with substance abuse as he uses drugs to escape from his problems. His brother, Ángel, tries to help him by showing him a simpler way of life that doesn't involve drugs. But after a traumatic accident, Marco is left alone dealing with and not doing a good job of it.
The film is beautifully shot in gorgeous locations.  The cast is stellar.  Almonacid's direction keeps the film running smoothly from transitions to flashbacks allowing the audience to see inside the mind of Marco.  
Director: Pablo Riesgo is a Spanish filmmaker working between Los Angeles, Madrid and Ciudad de Mexico.
Since graduating from UCSB in Film Studies and Economics, Pablo has worked on an array of projects, including short narrative films, music videos, and commercials. In 2022, Pablo produced and directed his feature film debut, MARCO POLO. Shot in Spain and is being distributed by Begin Again Films S.L. Currently, Pablo is completing his MFA at the American Film Institute, where he was selected to direct the pilot episode for the inaugural AFI Television initiative in 2022. With a passion for writing music as well, he has scored most of his short films. His last short, Tiro Dominical, played in over twenty film festivals worldwide and received best comedy short award at the 34th Fort Lauderale International Film Festival, and was later distributed through Omeleto.
He grew up a nomad, learning through osmosis about the different cultures of the western hemisphere, of which he disliked the gray weather of his four-year stay in suburban England the most. He is also a mediocre yet passionate tennis aficionado and cafe race motorcycle enthusiast.
Special Guest: Pablo Riesgo Almonacid
Sponsored by: Brian Russo
DIRECTOR(S):
Pablo Riesgo Almonacid
SCREENWRITER(S):
Pablo Riesgo Almonacid
PRODUCER(S):
Pablo Riesgo Almonacid, Ainara Landon, Juantxu Alvarez
CAST:
Omar Banana, Jorge Zuloaga, Carolina Riesgo, Leon Molina, Alba Barbero, Cesar Perez, Rebeca Badia