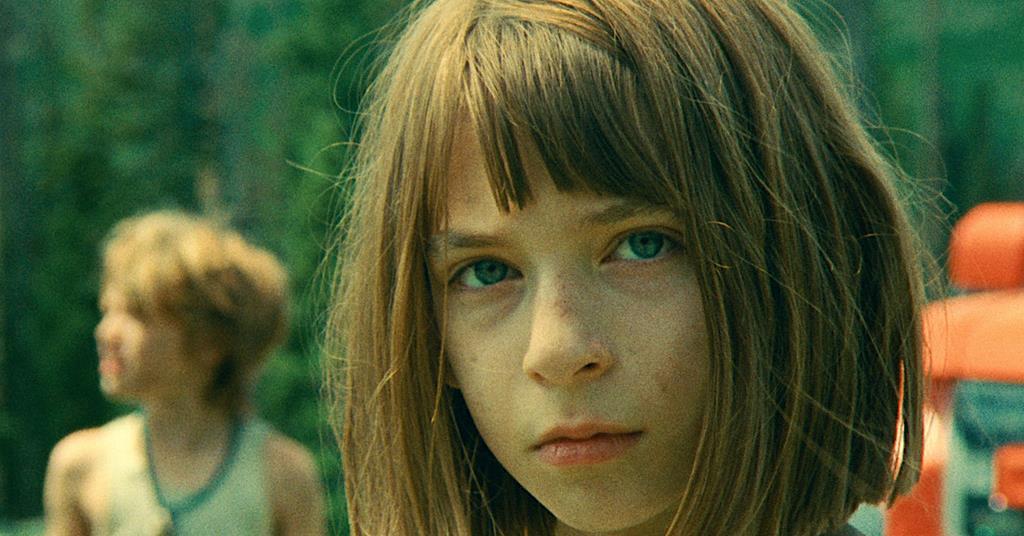 Three bandit-children are kidnapped by poachers while running an errand for their sick mother in this 16mm neo-fairytale set in Wyoming.
That's the plot, but in what has to be the oddest film at FLIFF in years, the universe of this film is a bit obscure, and I don't mean the setting.  Sorcery, slapstick, adventure, and yes, suspense will all be in evidence.  It won't be everyone's cup of tea but it is certainly unique.  Shooting on 16mm also gives the film a totally different feel.   The film was featured in competition in Cannes' prestigious Directors' Fortnight section.
Director: Award-winning American writer/director Weston Razooli grew up in Park City, Utah. His feature debut RIDDLE OF FIRE premiered at the Cannes Film Festival in 2023. At thirteen he was sent to boarding school in Southern California. He attended California College of the Arts in San Francisco, where he studied illustration, graphic design, and fashion design – with the intention to apply these mediums towards filmmaking. In 2015 he founded ANAXIA, a production company based in Los Angeles.
DIRECTOR(S):
Weston Razooli
SCREENWRITER(S):
Weston Razooli
PRODUCER(S):
David Atrakchi, Weston Razooli, Sohrab Mirmont, Lio Tipton
CAST:
Lio Tipton, Charles Halford, Skyler Peters, Phoebe Ferro, Lorelei Olivia Mote, Charlie Stover