A reception precedes the screening on Tuesday, November 7th at the Lauderhill Performing Arts Center. FREE with paid ticket.
Miami High's 10-year success faces the law.
After winning 8 championships at a state level and getting children out of poverty through sports, Miami Senior High School is investigated by state authorities for allegedly recruiting players.
Includes revelatory interviews with NBA legend Udonis Haslem, NCAA Final Four coach Frank Martin and Miami's very own Shakey Rodriguez.
Director: Jaime Gutierrez is a Sports Emmy award-winning producer, father, and proud "305" native whose work has directly touched and influenced countless sports features in the NBA, NFL, Nascar, the Olympics, and beyond.
Harnessing his drive, creativity, and passion for storytelling, in 2017 Jaime embarked on a path to uncover and give voice to the untold stories surrounding Miami Senior High's monumental rise to national stardom during the late 80's and '90s, and the devastating controversies that plagued them.
Special Guests: Jaime Gutierrez & Udonis Haslem scheduled to appear
A portion of the proceeds benefits The Urban League.
Sponsored by: Philip & Jennifer Verde
Co-Sponsored by: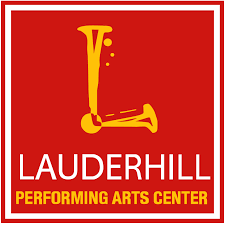 DIRECTOR(S):
Jaime Gutierrez
PRODUCER(S):
Jaime Gutierrez, Mateo Vengoechea
CAST:
Udonis Haslem, Shakey Rodriguez, Frank Martin
In-Person
Lauderhill Performing Arts Center