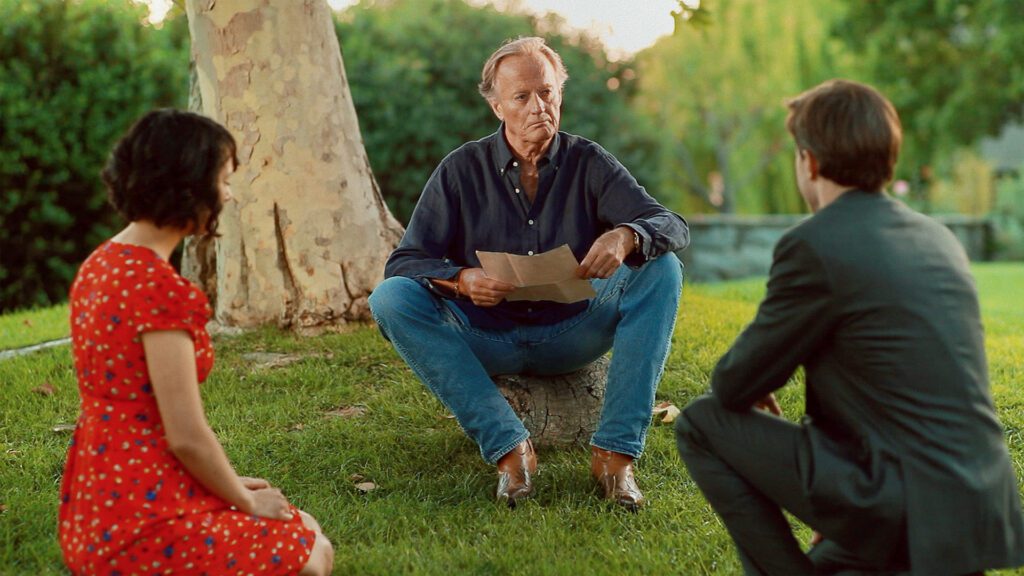 When neighbors Alice and Jean discover they share a love for "The Kite String Chronicles," the legendary novel by famously reclusive author Norman Bettinger, the pair embark on a day trip to Bettinger's hometown, retracing the footsteps of the novel's fictional hero along the way. When their journey takes an unexpected turn, Alice and Jean find themselves penniless, lost, and challenging each other's notions of who they are and where they are going. 
David Connelly, in his feature film debut, creates a beautiful film.  He embodies his film with production stunning elements of camera, sound, and editing.  The script by Connelly and his co-star, Zoey Taylor is quirky, adventurous and totally unique.  Both actors are special in their roles.  Taylor has a Holly Golightly spirit that is at once odd, refreshing and totally surprising.  Peter Fonda in his final screen appearance, exudes a detached, understated performance that ties the film together.
Director: David Connelly is an artist and filmmaker. A graduate of New York University's Tisch School of the Arts, he has written, produced, and/or directed dozens of documentaries for television and streaming services including PBS, Discovery+, Oxygen. History, and A&E. He is a member of the Directors Guild of America and the Writers Guild of America.
Connelly is best known for creating the art collective DOSSHAUS. Widely renowned for its genre-bending blend of painting, sculpture, photography, fashion, film, video, and performance, DOSSHAUS uses recycled cardboard, paper, and paint to fashion an alternate, highly idealized universe. DOSSHAUS exhibits internationally, and their work has been covered by NPR, Elle, Juxtapoz, Hi-Fructose, LA Magazine, the French Huffington Post, and the LA Weekly as well as in the book The Art of Cardboard.
Special Guest: David Connelly
Sponsored by: Rob Davis
DIRECTOR(S):
David Connelly
SCREENWRITER(S):
David Connelly, Zoey Taylor
PRODUCER(S):
David Connelly, Zoey Taylor, Aris Stoulil
CAST:
David Connelly, Zoey Taylor, Peter Fonda